As an indie game developer, going to a game convention is a great way to meet your prospective audience, test the game with actual players, note their reaction, meet the press and socialize with fellow devs. I've been to some conventions before and loved it, but never with the task of manning a booth, and never with my own studio. In preparation for that, I decided to write a guide. The guide turned out fairly comprehensive, so I decided to share it with you.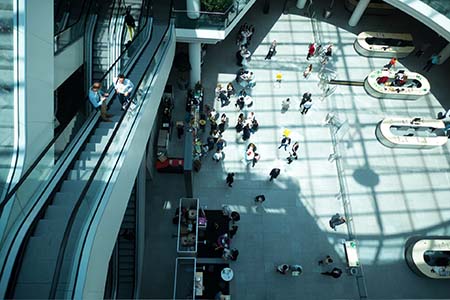 Before
Book everything you can, as early as you can. First off the tickets and or booth reservation of course, to be sure you are going. Second, book airfare and hotel. (I'm in Stockholm, Sweden. Travel to conferences is almost always going to be by air for me…). Hotels will get booked up close to the bigger conventions, so to not spend a fortune, and not have to travel for hours, book early.
Speaking of travel, if you need a passport to go to the convention, make sure it expires in more than 6 months. Less than that, and it could mean trouble at the border, or being denied entry on the plane at all.
With that out of the way, the rest of the planning can start. Contact relevant press people and schedule press interviews with those who are willing. Announce you are going to be at the conference in social media and ask who wants to meet up! If you have a booth, you will be easy to find.
Prints need to be designed and printed. You need to decide if you are going to have freebies or merch. Actually, while investigating this, I found out that selling merch is illegal in the US unless you have an american corporation with a tax number in the relevant state. Similar regulations probably apply to other countries as well, so keep this in mind. It's also a bummer to need to drag everything home with you if you don't sell much of it.
Decide who will go. You can manage a booth with being just one, but three is really recommended. That way, there is always time for one person to go to lunch/socialize/check out the convention while the other two can man the booth and then one of those two can take pictures or handle a member of the press/influencer that drops by for example.
Prints
Think about consistent color and font usage etc. A++ if you can have a color scheme that people can identify you with.
For retractable banners – keep the logo up high so it will be visible in the crowd.
For flyers – try making them business card sized. It will be easier for people to bring them home. Regardless, get around 1000-1500 of them.
Have a horizontal banner that can be fixated to the drapes. Cardboard or cloth perhaps.
Have an explanation/elevator pitch poster if you think it is needed.
Include contact info on everything.
T-shirts for the people manning the booth. A uniform and professional look.
Name tags, if the convention does not provide them.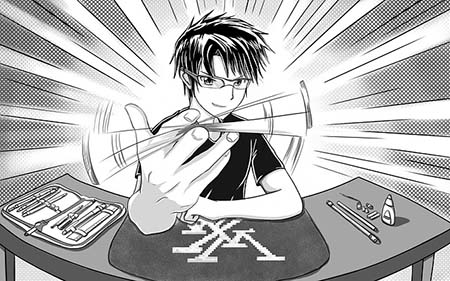 Convention Mode for the Game
If possible, opt to use a controller over a keyboard. Some people get intimidated by the though of learning keyboard controls with others watching. If you do use controllers, use wired ones and lock them down. Also try to avoid headphones since they will make it hard to talk with people. To make sure people get the best experience they can out of your game, you can also follow these guidelines:
The game should auto restart if crashed.
All features should be unlocked.
Make the demo rather short so people can't hog the demo station too long.
Don't allow people to exit the game or reach the settings menu.
Skip slow starts, show people a fast paced part of the game.
Have a video loop if no one is playing.
Have the settings as high as possible for the computer to still run smooth.
Max the brightness and contrast of the monitor.
Adjust the color temperature of the monitor to make everything pop.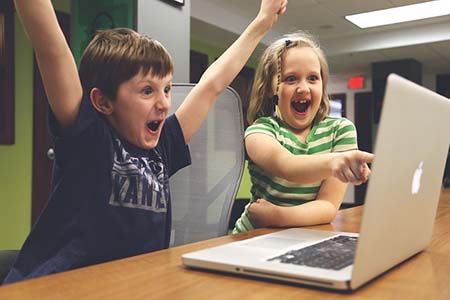 Hardware
This is a hard category since there are so many variables to take into consideration. You can bring your hardware with you, you can have everything shipped to the conference or hotel, you can buy and have it sent directly there, or you can buy/rent things when you get to the city. A lot of people say you should avoid renting from the venue, since that will be really expensive. Buying and having it shipped there will require quite precise timing, and that would be intimidating imho. When I go, I will most likely rent or buy things when I get there. Rent would be the preferred choice of course, but in a pinch there is always the option of buying and then returning.
I would not bring hardware I use myself (and want to have back) to the convention. Too many points of error. Don't bring monitors on a plane, they will likely break.
What to bring? Well, how many demo station are you going to have? One computer/input device/monitor per station. If  you can have a spare one of everything, that is highly recommended. The spare station can be used to demo for press if there is space for it. A portable amp is also recommended. Bring plenty of extra cables. Tether everything and label it. Have one screen constantly running a trailer. A TV stand for the trailer screen, or spectator screens if you have those, will really get people attention. Portable internet will come in handy if you need access, but really, really try to have everything working without internet access. Venue internet is often very costly.
Booth Building
Prototype your booth space at home. Plan for the usage. Where will people play? Where will they chat with you? Where will you store your things? Height is important. The higher the better. A cheap way to reach proper height and get some attention is to get helium balloons spelling out your game name. Lights will also make your booth stand out a bit. A simple thing like a string of Christmas lights around a printed cardboard sign is really effective. You should have a cardboard TV topper with the name of the game and some art. Really cheap, and looks professional. Some wire racks to hide your things are good to have. Hide them with table cloth or game art. Also hide all tables with table cloth.
Worth to repeat; label and lock down everything you want to keep.
Get food to the booth before the convention opens. You may not have time for a proper lunch.
Packing (be a Good Neighbor)
If you don't need all of these, chances are good your neighboring booth(s) will. Be a good neighbor and pack well!
Scissors

Pliers

Box cutter

Zip ties

Duct tape

Invisible tape

Double sided tape

Construction gloves

Throat Lozenges (or honey)

Extension cords

Power strip

Hand sanitizer

Band-aids

Painkillers

Binder clips (to hang art on curtains in a non-destructible way, fasten cables etc)
Packing for personal use I'll leave up to everyone to decide themselves. A good advice is to pack really good shoes though. Never, ever try to break in new shoes on a convention floor.
Film/Photograph
Film everything. You can have a webcam on your monitors that records everything that happens. Then go into the audio track and find the tops. That is when people are really reacting to your game. Check those moments and maybe make a promo video or trailer out of it. You can also photograph people enjoying your game.
Giveaways
Freebies help getting people to your booth. It can be anything. Plushies, pins, buttons, temp tattoos, stickers (if allowed), shirts, pens, business cards with a steam key. You can ask companies miking these items to give you a discount if you say it's for a freebie. Or so I've been told. I fear I might be too Swedish to actually ask for a discount, we'll see.
Contests
The popularity of contests have been pointed out in tons of sources I've read, so try to come up with some way people can compete in your game. Either against other players, a score, AI, or some other alternative. If you can do a tournament, that is great. Other kinds of contests I've seen have been framed to entice the spectators as well. Example: "Free steam key for the audience if a player beats boss x". You could also do a contest outside of the game. Example: "Draw a new monster for Game and post it on social media with #game_hashtag and you have a chance to win x!"
Social
Practice your elevator pitch. It might start to sound weird after you have repeated it a few hundred times. That's ok. Have a call to action that is your target for the convention. It could be articles, new people in a mailing list, getting as many people to playtest as possible and gauge their reactions, or something else. Sales should not be a target though, because you are probably not going to see a sales spike after a convention. The spikes will still be at the next discount, as usual. It might go higher this though!
Make sure to introduce people to each other when you can, but don't just hang out with people you already know. Events are great to find new, unexpected and awesome relationships. Ask people what they think of your game. Write down what they say. Observe people play, and write down your observations of that too. Decide back home what should be changed and not.
Drink if you want to, but don't get drunk. You'll have a packed schedule the next day.
Parties
Will be easiest to find when the convention is getting closer. Just ask people on twitter/facebook and you'll find them.
After
#GDCfeet – Join the walk the Saturday after GDC by following the tag to see where it starts.
Edit the footage you have, make a video
Business cards. Send follow-up e-mails, follow on twitter, send contact requests on LinkedIn.
Have and write a post mortem
Announce contest winners
See the city before you go home. This is me sightseeing:
Links
Good Convention Post Mortems
Some of the conferences, in no particular order